Manuscript
LDE F1
Florence, Biblioteca Riccardiana
MS Ricc. 1185, Datable to the late 16th century
159 un-numbered chapters without headings, 2 illustrations
No Table of Contents

No Title

Florentine provenance documented by watermark
See detailed description and analysis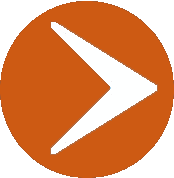 Analysis


This is a partial copy of Leonardo's Treatise on painting. It contains only 169 chapters and 2 illustrations. The text is written hastily, indicating that the copy was intended for personal use. It is part of a larger collection of texts.
History
Physical Description


21 x 29.3 cm , in quarto, fols. 107 - 126 Treatise on painting
Watermark


Headwood no. 1256, documented in Florence in 1588
Bibliography


Pedretti, Commentary to the Literary Works of Leonardo da Vinci by Jean Paul Richter, 1977, p. 23, n. 2; Morpurgo, I manoscritti della Regia Biblioteca Riccardiana di Firenze, vol. I, 1900, p. 241.
For reproductions contact:
http://www.riccardiana.firenze.sbn.it/