Manuscript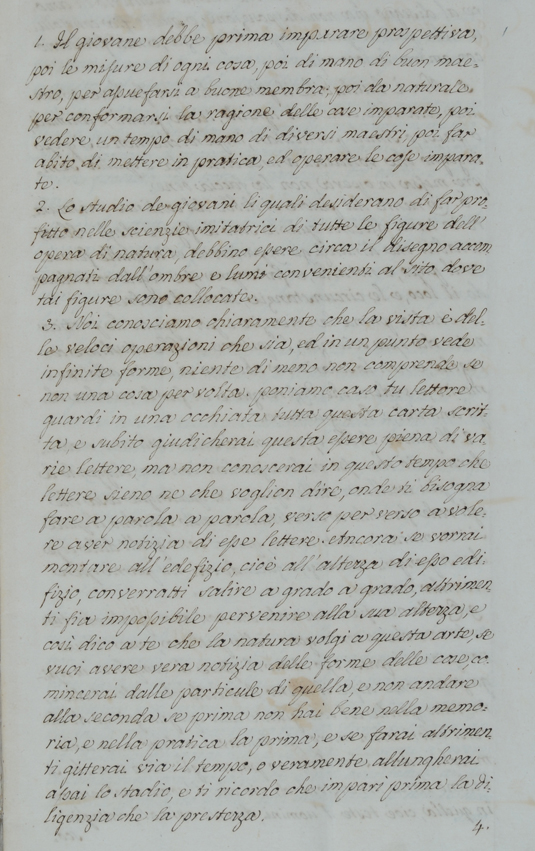 LDE FP2
Florence, Biblioteca Nazionale Centrale
MS Pal. 962 , Datable to the late 17th century
368 numbered chapters without headings, no illustrations
No Table of Contents

Copia del Trattato della pittura di Leonardo da Vinci

possible Florentine provenance
See detailed description and analysis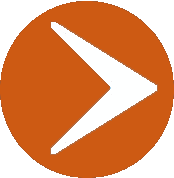 Analysis


This manuscript is written with a clear and uniform scribal hand, probably in the late 17th century. It has no illustrations, no Table of Contents and no chapter headings.
History


Giovanni Lessi; Dr. Giuseppe Sarchiani
Physical Description


[2] + fols. 60 + [2], 32 x 22 cm , in quarto; fol. [I] "Copia del Trattato dela pittura di Leonardo da Vinci tratta dal miglior codice riccardiano, gia' appartenuto a Lorenzo Giacomini e di sua mano in piu' luoghi corretto"
Watermark
Bibliography


Steinitz, Treatise on Painting, 1958 p. 58 (B, 14); Uzielli, Ricerche intorno a Leonardo da Vinci, 1901, p. 336-337; Mazzantini and Corbelli, Inventari dei manoscritti delle biblioteche dItalia, 1890-1954, vol. VIII, p. 455-456; Sconza, La réception du Libro di pittura de Léonard de Vinci: de la mort de l'auteur à la publication du Trattato della pittura (Paris 1651). Ph.D. Diss. Université de la Sorbonne nouvelle Paris III and Università degli Studi di Macerata, 2007; Verga, Bibliografia vinciana, 1931, p. 329; Farago, "Introduction," Re-Reading Leonardo, 2009, 1-36.
For reproductions contact:
http://www.bncf.firenze.sbn.it/