Manuscript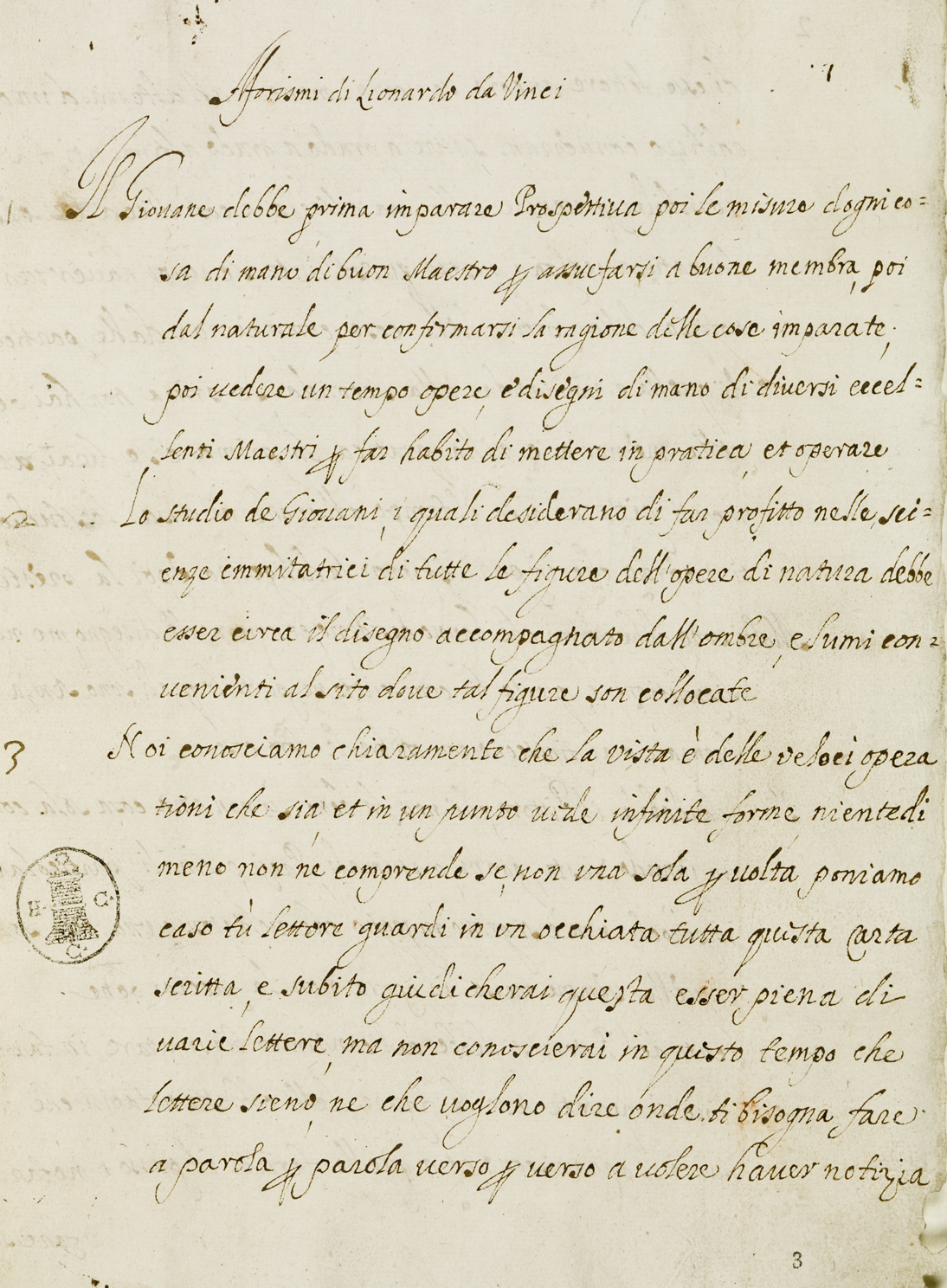 LDE RC2
Rome, Biblioteca Casanatense
MS 5018, Datable to the 17th century
369 chapters without headings, 54 illustrations
Table of Contents

Aforismi di Leonardo da Vinci


See detailed description and analysis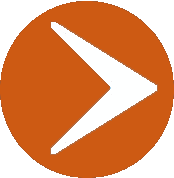 Analysis
History


Ministero dell'Istruzione Pubblica (1919); Sotheby, Wilkinson and Hodge (London)
Physical Description


Fols. 1-208 + [6] + fols. 215-216 + [8] + fols. 225-233 + [3] (ancient and modern pagination), 28.2 x 20.5 cm , in folio, fol. 215 Table of Contents, fols. 225-236 "Il presente libro tratterà della maniera de più eccellenti Pittori che dall'avvenimento di Christo in qua hanno operato [...]".
Watermark


Cross on three-tiered mound inscribed in a circle, similar to watermarks in letters of Nicolas Poussin from Rome
Bibliography


Steinitz, Treatise on Painting..., p. 52 (B, 4); Richter, The Literary Works of Leonardo da Vinci..., I, p. 7 note; Carusi, Sulla redazione abbreviata del "Trattato della pittura di Leonardo da Vinci (a proposito di un nuovo manoscritto)," Accademie e Biblioteche dItalia, 1928, p. 11-26; Sconza, La réception du Libro di pittura de Léonard de Vinci: de la mort de l'auteur à la publication du Trattato della pittura (Paris 1651). Ph.D. Diss. Université de la Sorbonne nouvelle Paris III and Università degli Studi di Macerata, 2007.
For reproductions contact:
http://www.casanatense.it/