Manuscript
LDE VO2
Vatican City, Biblioteca Apostolica Vaticana
MS Ott. 2984, Datable to the 17th century
375 chapters without headings, 37 illustrations
Table of Contents

Tavola degli Aforismi di Lionardo Vinci sopra la Pittura. Parte seconda

Philipp de Stosch (1691-1757); entered the Vatican Library in 1759
See detailed description and analysis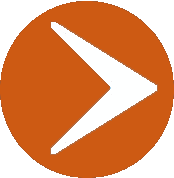 Analysis
History
Physical Description


Fols. 1-94, 28.2 x 20.5 cm , fols. 86r-94v: Table of Contents, " Parte seconda "
Watermark
Bibliography


Steinitz, Treatise on Painting, 1958, p. 49 (B, 2); Sparti, "Cassiano dal Pozzo, Poussin, and the Making and Publication of Leonardo's Trattato," Journal of the Courtauld and the Warburg Institutes 66 (2003): pp. 143-188; Barone, "Cassiano dal Pozzo's manuscript copy of the Trattato: new evidence of editorial procedures and responses to Leonardo in the seventeenth century" Raccolta Vinciana, 35 (2011), pp. 223-286.
For reproductions contact:
http://www.vaticanlibrary.va/home.php?ling=it